PLATE • SHEET • SHEET METAL
Technical data
Cut to lenght
up to 32 tonnes
Strip/coil width
25-2,100 mm wide
Thicknesses
0,40-6,00 mm
Max length
upp till 12 000 mm
Edge trimming/Trapeze cutting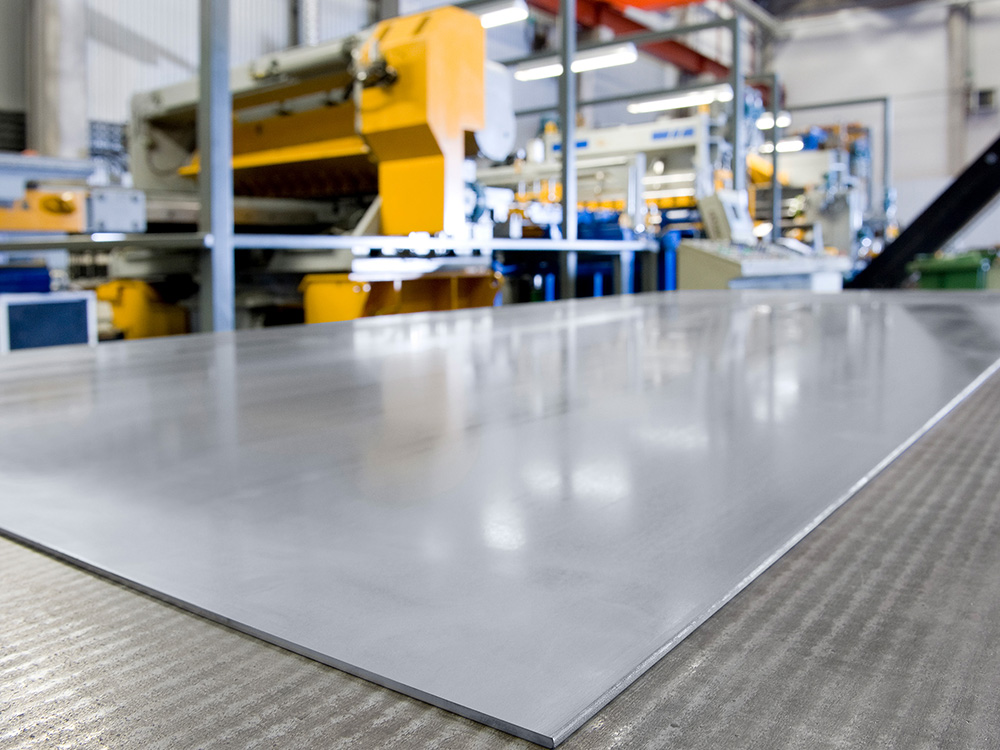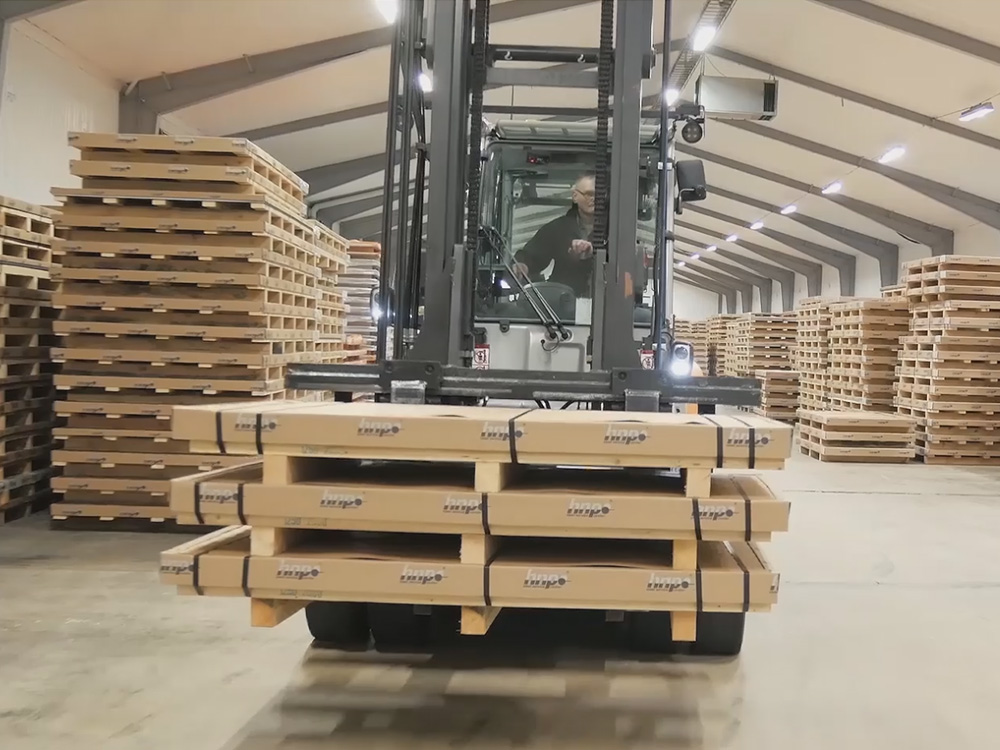 Comprehensive stock assortment of sheet metal with a thickness of 0,40 to 25,00 mm.
Sheet metal is sheared on our three cutting lines. Thanks to our double roller levellers, we can guarantee flat and tension-free plate. Our production lines also enable us to perform edge trimming so that we can offer sheet metal with narrower width tolerances.
We stock standard-length sheets and can also cut plate in custom lengths of up to 12,000 mm.
Full kontroll
Whether it is a question of standardised measurements or you as a customer have requirements of your own, we at HNP have the tools and know-how to fulfil your needs.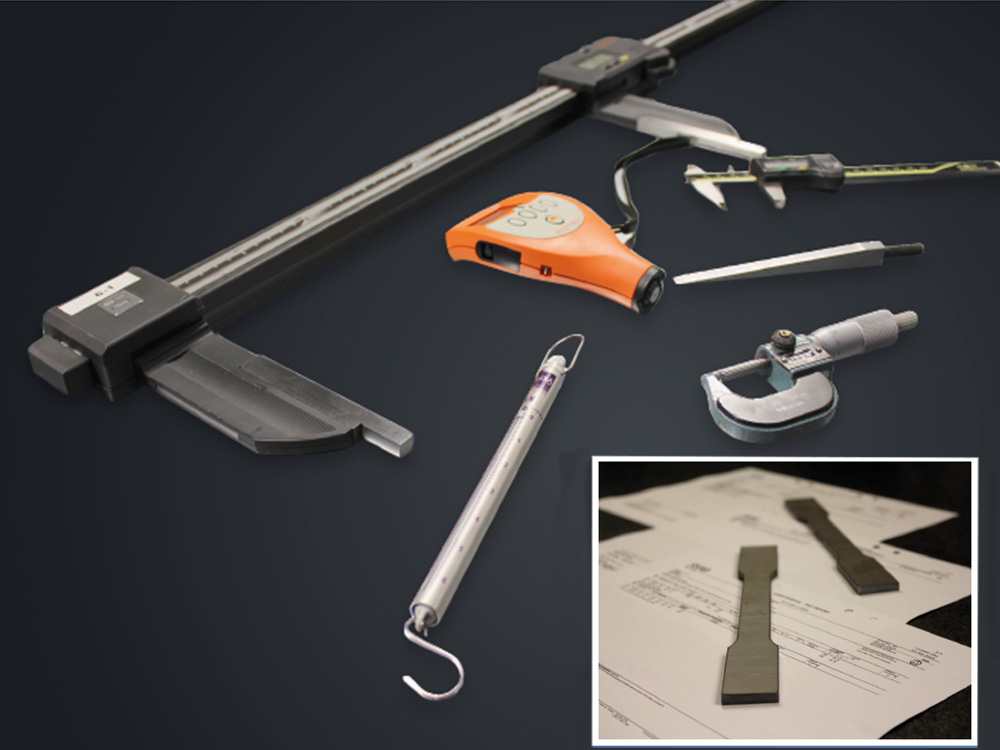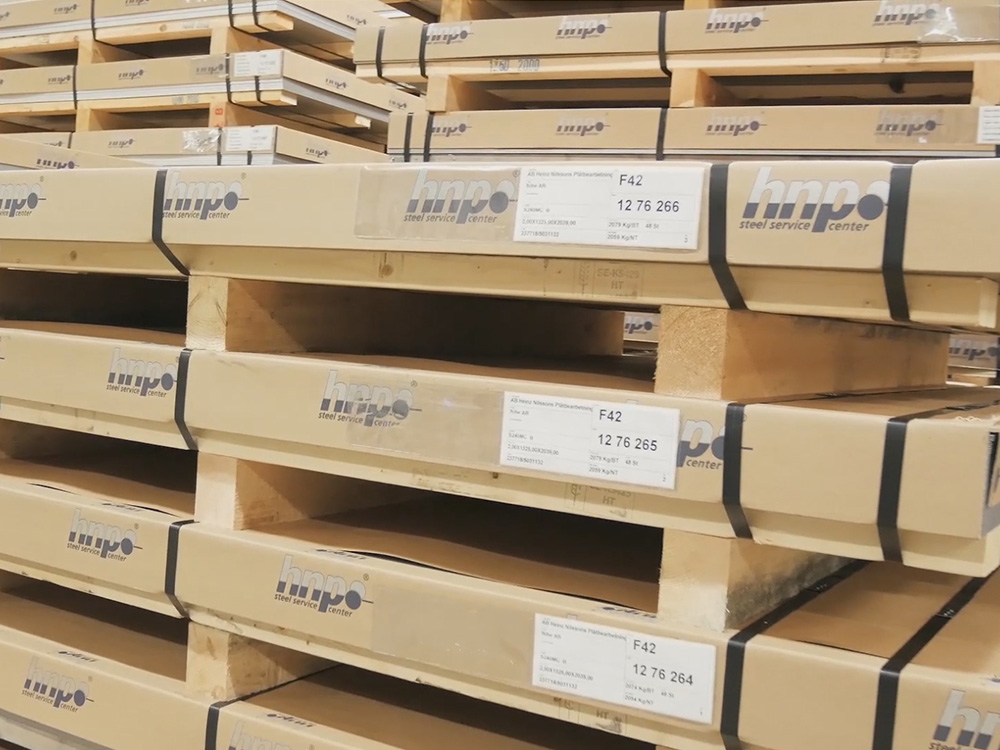 Packaging is available as per the wishes of our customers.
Packing is done on wood / steel pallets with a weight of up to 5,000 kg. In addition to the pallet labels, we can also affix Odette labels to the pallets, if so desired by the customer.
We use packaging made in Sweden.