FULL STOCK • QUICK DELIVERIES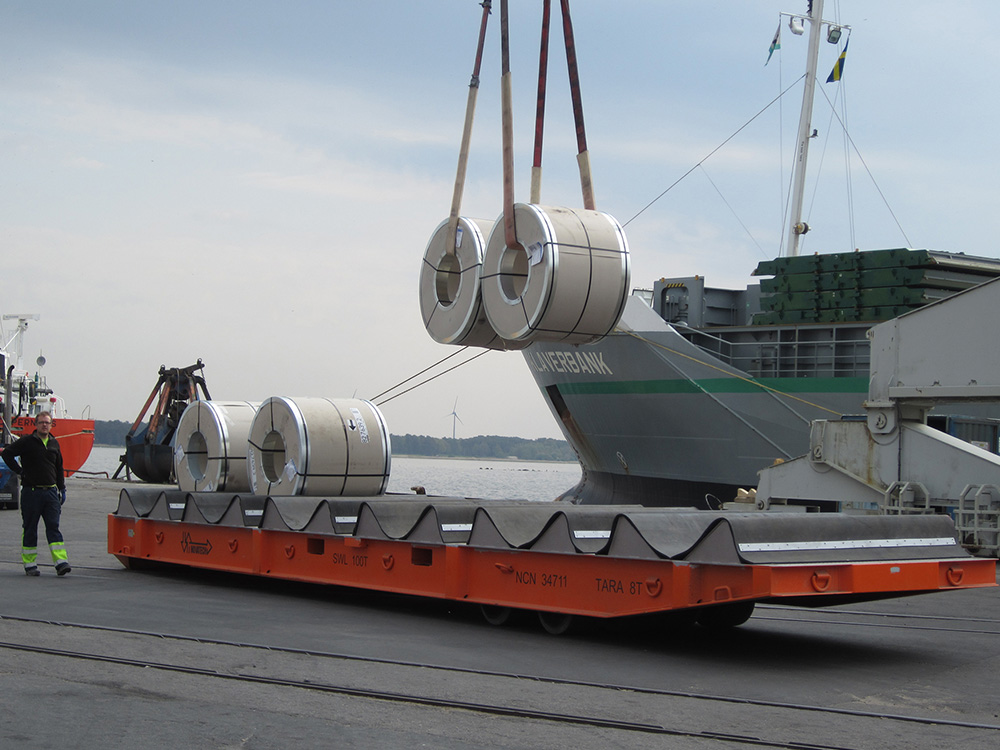 TRANSPORTATION
Every day, our inbound deliveries arrive at our own railway track directly from steelworks or via the nearby port, thus resulting in safe and environmentally-friendly transportation.
Our outbound deliveries are loaded indoors in our loading bay in order to ensure the best environment possible for the goods before they are transported to our customers.
Large storage spaces
Our spacious and well-stocked warehouse allows us to stock large quantities of raw material / coils as well as finished call-off stock for our customers.